What is the Government Doing to Prevent Wildfires?
What is the government doing to prevent wildfires? Various agencies have unique roles, from FEMA to the Department of Interior. Learn more with guidance from the WFCA.
Many government organizations have programs to mitigate wildfire risk, help communities in crisis, and assist with cleanup after a fire. Learn how the government is involved in wildfire response and what programs are out there to invest in fire solutions.
Why the Urgency?
Wildfires have been increasing, both in the number of fires and in their size. The growing intensity of wildfires is due to climate change's effect on weather in different regions, and overgrown forests after a century of fire suppression. Fires spread and grow quickly when there is an abundance of available fuel. The impact of wildfire also rises as the wildland-urban interface (WUI) expands. As more homes are built near wild areas, communities are at higher risk of wildfire threats.1
What Government Agencies are Involved and How Do They Help?
Preventing wildfires completely is no longer the sole strategy to protect landscapes and communities. Instead, the government is working to incorporate a range of methods to build community resilience. Community resilience depends on the ability to prepare for anticipated natural disasters, adapt to changing conditions, and recover quickly after a disaster.2
Governments must balance investing in fire suppression with measures to prevent wildfires long-term (e.g., reducing fuel loads, restoring ecosystems to natural fire patterns, and educating the public). There are existing fire-management practices governments may fund. The following departments assist with wildfire prevention, mitigation, and disaster recovery.
FEMA
The Federal Emergency Management Agency (FEMA) is a department of the United States government that coordinates across federal agencies to help state, local, tribal, and territorial partners respond to disasters nationwide. Through FEMA, local organizations can seek assistance to help mitigate, manage, and control fires. FEMA can provide people, equipment, technical help, and grants for community wildfire mitigation and response efforts. There are also Fire Management Assistance Grants available to state, local, and tribal governments for mitigating or managing fires.3
National Interagency Fire Center
The National Interagency Fire Center (NIFC) is the nation's support center for wildland firefighting. It holds resources that can be mobilized to fight fires across the U.S., maintains an interagency training center, and has a weather-monitoring base that reviews weather patterns to assess wildfire risk nationally. It is also the base for the National Wildfire Coordinating Group (NWCG), which provides national wildland firefighting leadership.
U.S. Department of Agriculture – Forest Service
The U.S. Department of Agriculture (USDA) Forest Service firefighters respond to a significant number of wildfires each year. While wildfires can burn private, state, and federal land, Forest Service firefighters respond to fires in national forests and grasslands. Forest Service firefighters also help other federal, tribal, state, or local partners.
U.S. Fire Administration
The U.S. Fire Administration offers training materials, grant information, and technology resources through the Wildfire and the Wildland Urban Interface program to reduce the impact of wildfire in communities.
U.S. Department of Interior
The U.S. Department of Interior's Office of Wildland Fire invests in wildfire mitigation practices, post-fire rehabilitation in wildland, education, and training. This agency pays for personnel and equipment needed to control wildfires, and partners with other national departments to defend wildland.
U.S. Fish and Wildlife Service
The U.S. Fish and Wildlife Service partners with the U.S. Department of the Interior on a fire management program. This program performs annual prescribed burns on over 350,000 acres that fall within the U.S. Fish and Wildlife Service's service area.
Wildland Fire Mitigation and Management Commission
Since 2022, the U.S. Departments of Agriculture and the Interior, along with FEMA, have co-chaired a Wildland Fire Mitigation and Management Commission. The commission drafts strategies and policy recommendations on wildfire prevention, management, suppression, and recovery. The commission also recommends aerial firefighting equipment.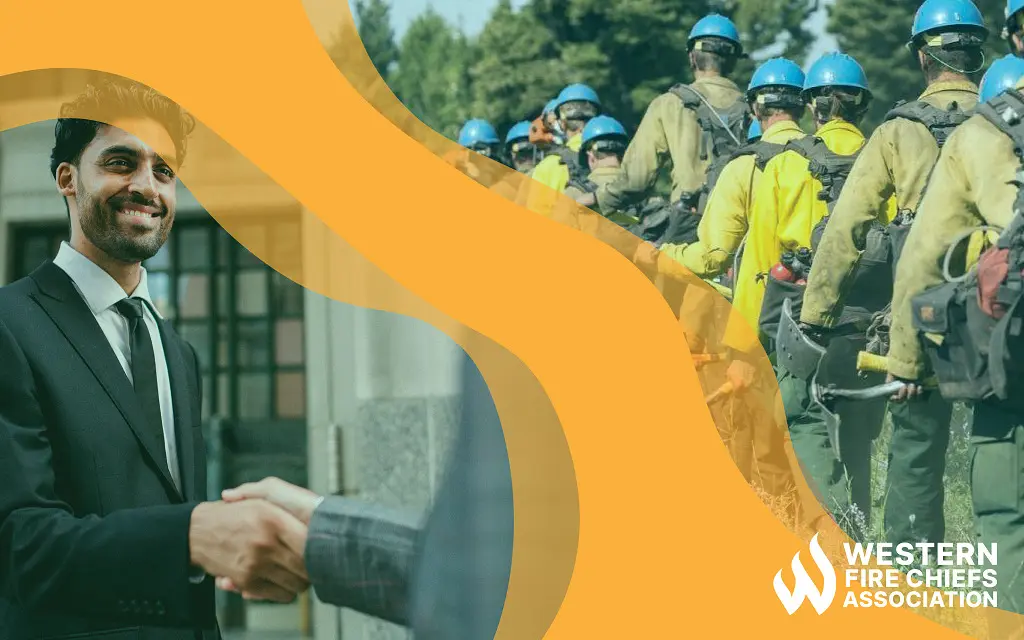 How Can Governments Help Prepare for a More Fire-prone World?
Long-term government initiatives are needed to support local wildfire mitigation strategies. Governments have the funding and infrastructure to help coordinate these initiatives. One strategy is implementing land use policies that limit the risk of fire, incentivizing better land management, and encouraging stronger coordination across sectors to reduce conflicting land practices. Governments are also uniquely positioned to support research initiatives to gather wildfire data and analyze patterns.4
The U.S. government is taking steps to build out America's wildfire response infrastructure. In the recent Bipartisan Infrastructure Law (BIL)/Infrastructure Investment and Jobs Act (IIJA), which was signed in November 2021, there is over $50 billion planned for investments in natural disaster preparation, increasing community resilience, and leveraging new technologies and scientific research to protect communities over the next 10 years. The investment responds to climate change and extreme weather events with support for weatherization and protection from droughts, heat, floods, and wildfires.5 BIL funding will also invest over $8 billion specifically in forest/land management and $81 million in fuel reduction programs to mitigate wildfire risks.
The BIL also supports a new USDA grant program, the Community Wildfire Defense Grants, with $1 billion in funds for 5 years to help communities and tribes create and implement wildfire mitigation plans.6
As wildfire seasons become longer throughout the United States, the Biden-Harris Administration has launched multiple initiatives for wildfire prevention, preparation, and response. These initiatives increased funding and support for wildland firefighting departments and wildfire response, as labor shortages have significantly affected this industry. There has been increased support for early wildfire detection and prediction technology. Investing in aerial firefighting has been a key part of recent U.S. government wildfire response as well, along with hazardous fuel reduction programs.6
Government Fire Prevention, Policy, and Agency Resources
Sources
Related Article