Fire Chief, Mammoth Lakes FPD
Mammoth Lakes, California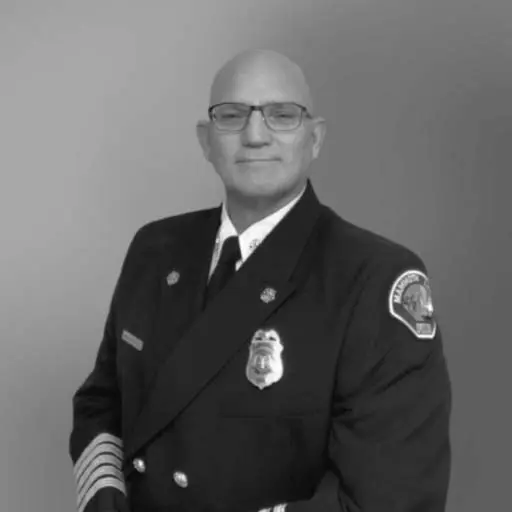 Frank Frievalt started his career in 1979 and has worked in federal, state, city, and special district organizations from firefighter to fire chief, and retired from the Mammoth Lakes Fire Protection District in the Fall of 2022. Chief Frievalt holds associate, baccalaureate, and graduate degrees in fire and emergency management fields.
He served as first vice-president of the Fire District Association of California, sat on the executive board of the California Fire Chiefs Association as representative to the Western Fire Chiefs Association, was president of the CalChiefs Emergency Management Section, and represented California in the Western Division of the International Association of Fire Chiefs.
He presently serves on the Wildfire Policy Committee of the WFCA with emphasis on WUI community resilience, is an SME to the Moore Foundation Wildfire Advisory Council and leads a multi-state project on stakeholder alignment for parcel & community level mitigations in the WUI. During the past six years he has been deeply involved in public policy, legislation, finance, actuarial science, fire science, catastrophe modeling, mitigation, and response analysis related to the Wildland Urban Interface.
Areas of strength include organizational leadership and development, personnel management and development, stakeholder identification and inclusion, conflict resolution and interest-based negotiation, training and curriculum development, budget management and analysis, public policy analysis, project management, and incident management.
Frank is strongly committed to the concept of stewardship in managing public affairs. His overall qualifications represent an intentional life-long commitment to balance among operational experience, administrative capacity, formal education, and credibility among his peers.