Assistant Chief, Golder Ranch Fire District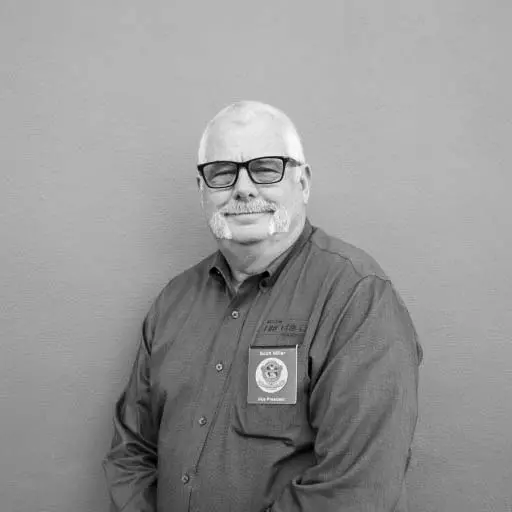 Scott presently serves as Fire Chief for the City of Casa Grande Fire Department, a position he has held since 2000. Scott has been in the fire service since 1981 and has held a variety of Chief positions since 1988. Scott graduated in 1998 with a MA in Organizational Management and in 1996 with a BA in Management from the University of Phoenix. Scott graduated from the National Fire Academy's Executive Fire Officer Program in 2006 and received his Chief Fire Officer Designation in 2005 through the CFAI.
Scott has served as President of the Arizona Fire Chiefs Association from 2004/05 and Secretary/Treasurer of the organization from 2006/12. Scott has served as President of the Fire Chiefs Association of Pinal County from 2004/12.
Outside of the fire service, Scott has been very active in the American Red Cross, Southern Arizona Chapter serving as Chairman of the Board 1996/98 and in the Pinal Chapter as Vice President 2001/03, Vice President Exploring / Learning for Life for the Catalina Council 1997/00, Learning for Life Arizona State Advocate for the Fire Explorer Program since 2014, LFL National Planning Committee for the 2016 Fire Explorer Conference, Vice Chairman of the Local Emergency Planning Committee for Pima County 1997/98, President of the Overton Heights Home Owners Association 1997/00. Scott has been the Chair of the AzDHS Eastern Regional Advisory Council since 2008, President for the Kiwanis Club of Casa Grande 2010/11, Kiwanis Southwest District Division 10 Lt. Governor 2012/13, President Elect of the Kiwanis Dream Catchers 2015/16, and Chair of the Local Emergency Planning Committee of Pinal County since 2011/12. Scott is a member of the Central Arizona College Fire Science Advisory Committee and the Central Arizona Valley Institute of Technology Public Safety Advisory Committee. Scott is also a member of the International Fire Chiefs Association, National Fire Protection Association, Arizona Emergency Services Association, Western Fire Chiefs Association and International Code Council.
Scott has received the 1997 Distinguished Exploring Award, 1998 District Award of Merit, and the 1999 William Spurgeon III Award for Leadership and the 2000 Silver Beaver Award for Distinguished Service to Youth from Learning for Life, a division of the Catalina Council. Scott has also received the 2002 Star of Arizona for Public Support from the American Red Cross, 2010 Partner of the Year from the Central Arizona Valley Institute of Technology, 2012 Business Person of the Year from the Association for Career and Technical Education of Arizona, 2013 Kiwanian of the Year and 2013 Southwest District Kiwanis Foundation Leadership Award. Scott has been married to his wife, Leslie for 37 years and they have three daughters.