Annual Membership Meeting
WFCA has experienced an exciting and busy second quarter! Unfortunately because the pandemic is still looming, WFCA is providing the membership with a virtual option for the annual membership meeting.  We have presentations from our key officers with an overview of the association activity and finances. If you have questions after viewing, feel free to email Heidi Arnold at [email protected].  We are looking forward to seeing you all in person next year!
2021 Wildfire Summit
In May, WFCA hosted its first-ever Wildfire Prevention Summit. The virtual event invited fire safety professionals from around the world to attend. Discussions included the four primary causes (Arson, Accidental, Roadside & Utility Infrastructure) of wildfire ignitions with a focus on Roadside and Utility Infrastructure ignitions in the Western US. The Summit provided a venue for an exchange of dialogue regarding current issues, best practices and emerging solutions on wildfire prevention. Speakers and panels provided a national perspective while discussing regional, statewide and local initiatives.
You can watch the summit here: https://wildfirepreventionsummit.com/
The event was sponsored by Perimeter Solutions, Intterra, FirstNet, Ting, the California Safe Fire Council, and the National Cohesive Wildland Fire Management Strategy.
FireRescue GPO is a part of Sourcewell and offers other contracts on top of the great fire service options you know and enjoy. Explore Sourcewell's 400+ additional competitively awarded contracts and discover the magnitude of offerings, such as:
Auction services
Grounds maintenance equipment
Office supplies
Auto parts and tires
Facilities (MRO)
Furniture and flooring
Generators and portable power equipment
Leasing services
Utility vehicles
Exercise equipment
Fleet tracking and management
Construction services
Click here to view all Sourcewell contracts
Top 4 Most Clicked Stories
Similar to most news organizations, the Daily Dispatch tracks clicks to gauge interest and identify the types of stories that catch our readers' attention. We know our readers especially enjoy articles that include multimedia such as video and photos. We hope you enjoy revisiting the most clicked stories from this quarter.
Support our work by subscribing your department to the Daily Dispatch. Connect with our team and we will take care of it for you!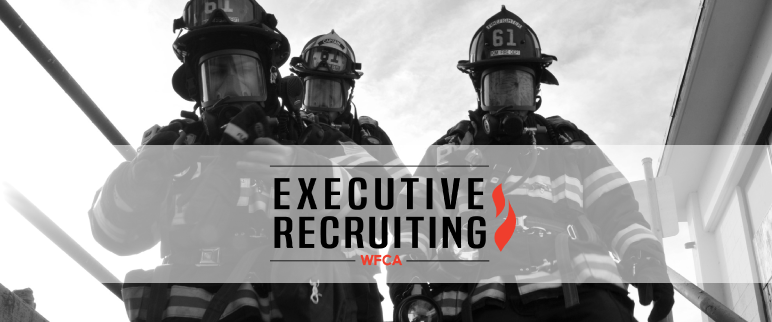 We're currently conducting a Confidential Recruitment for St. Cloud, MN. The City is seeking a highly qualified and experienced fire professional to serve as its Fire Chief.
There are more exciting opportunities on the horizon, be sure to sign-up for our newsletter for the latest and greatest!
Since our first episode premiered in November of 2020, Key the Mic has come a long way. We have published seven more episodes with experts on relevant and innovative topics. In Q2, we heard from acclaimed YouTuber and Firefighter / Paramedic Jason Patton, who introduced his latest initiative to educate 22 million people in CPR. Fire Chief Bob Horton of Jackson County Fire District #3 also joined us to discuss challenges fire service leaders are facing, and to offer advice on adapting and excelling.
We have an excellent lineup of guests and topics through the end of the year. Tune in as we continue to explore fire service innovation!
FirstNet is your network
FirstNet is the only network built with and for first responders, never competing with commercial traffic – especially during a disaster.
It's your network – designed to keep you connected with the voice, text, data and video services you need – when seconds count. Exclusive pricing and flexible rate plans for public safety organizations and individuals on a personal line of service-with multiple ways to connect. Learn more about exclusive offers here
Learn more at firstnet.com/fire