WFCA wrapped up 2021 with the Annual Presidents' Forum in beautiful Arizona. The conference was well attended and we enjoyed being able to network with our colleagues in person!
We are looking forward to a busy and successful 2022, with new initiatives along the way. We appreciate our members, colleagues, partners, and hope for more opportunities to work together this year!
Augmented Reality and the Internet of Things for First Responders
The National Institute of Standards and Technology (NIST) launched the CHARIoT Challenge in March 2020 that offered up to $1.1 million in cash prizes, aimed at advancing first responder communications by testing how to present IoT data without overloading the user or hindering their job performance.
The Team
JANUS Research Group and DSGN entered the challenge with Western Fire Chiefs Association as their public safety partner.
The Solution
The team set out to enable end-users to intuitively interact with and manipulate the virtual objects through its Incident Response Augmentation Headset (IRAH) platform. The team took a user-centered design approach for each of the four scenarios, first taking a rough sketch, transforming it to a mock-up, and then collaborating directly with subject matter experts at the Western Fire Chiefs Association. As a result, it was able to integrate public safety partner input and guidance to shape its designs and ensure interfaces best meet the needs of first responders.
The Result
The team tied for 1st place and also took home other prizes and awards for the work they contributed!
Learn more about the CHARIoT Challenge in a recent blog posted by the U.S. Department of Commerce.
You Have Been Enrolled!
Did you know that your Western Division/IAFC membership automatically enrolls you as a Sourcewell member? As FireRescue GPO is incorporated into Sourcewell, now all eligible IAFC members are automatically established as a Sourcewell registered agency. This enables you to take full advantage of the hundreds of cooperative contracts designed to meet your procurement requirements. Sourcewell has significantly expanded the number of public safety focused contracts which can be found here.
Approximately 50,000 government agencies are currently already using Sourcewell contracts. Chances are, your city/county/municipality has already used Sourcewell in the past. Check out your membership status here.
Top 4 Most Clicked Stories
Similar to most news organizations, the Daily Dispatch tracks clicks to gauge interest and identify the types of stories that catch our readers' attention. We know our readers especially enjoy articles that include multimedia such as video and photos. We hope you enjoy revisiting the most clicked stories from this quarter.
#3
Owners of The Station nightclub in Rhode Island speak out for the first time since deadly 2003 fire
SOURCE: CBS NEWS
Support our work by subscribing your department to the Daily Dispatch. Connect with our team and we will take care of it for you!
We Key the Mic for a Bond Measure Success Story
Last quarter, Key the Mic presented a two part discussion on how a fire department can successfully pass and implement a bond measure. Central Kitsap Fire and Rescue Chief John Oliver shared his story of obtaining a $60M capital facilities bond. Regardless of size or budget, Chief Oliver has tips to help your agency prepare bond measures and levies in a new and highly effective way. Part 2 is a follow-up episode where Chief Oliver goes into detail about what an agency needs to consider after the voters accept a bond. He provides ideas so you can get that money working for your agency after the bond passes.
More podcast episodes are on their way to you! Tune in as we continue to explore fire service innovation.
Help us learn more!
What is your organization's history of using Class A Foam? Tell us in the new Class A Foam survey we are conducting with our partner, Perimeter Solutions!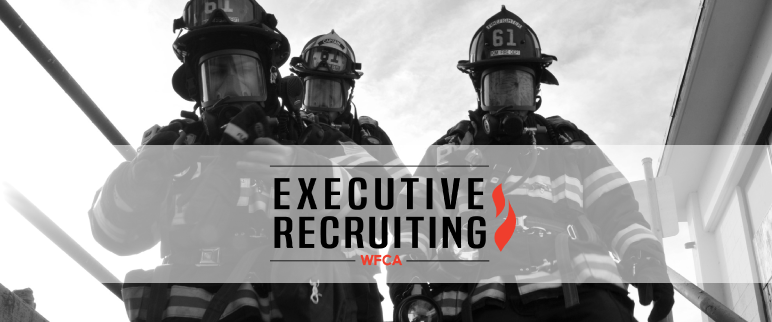 Confidential Recruiting
There are exciting opportunities on the horizon for our Confidential Recruiting program, be sure to sign-up for our newsletter for the latest updates!