Colorado Fire Season: In-Depth Guide
Explore details regarding the Colorado fire season from the Western Fire Chiefs Association (WFCA). Learn when is it, how long it lasts, risk factors and more.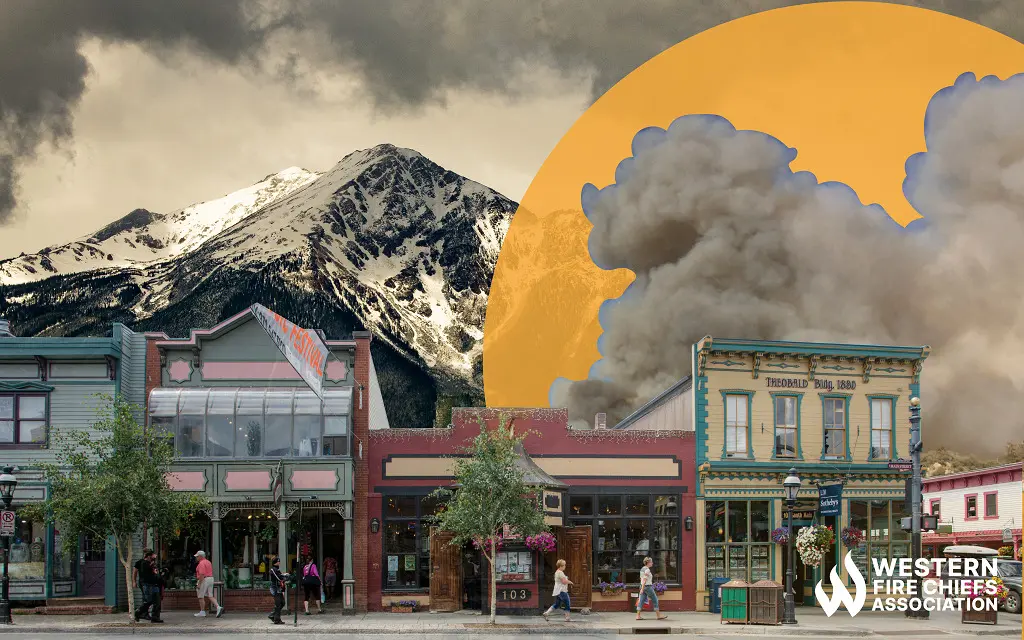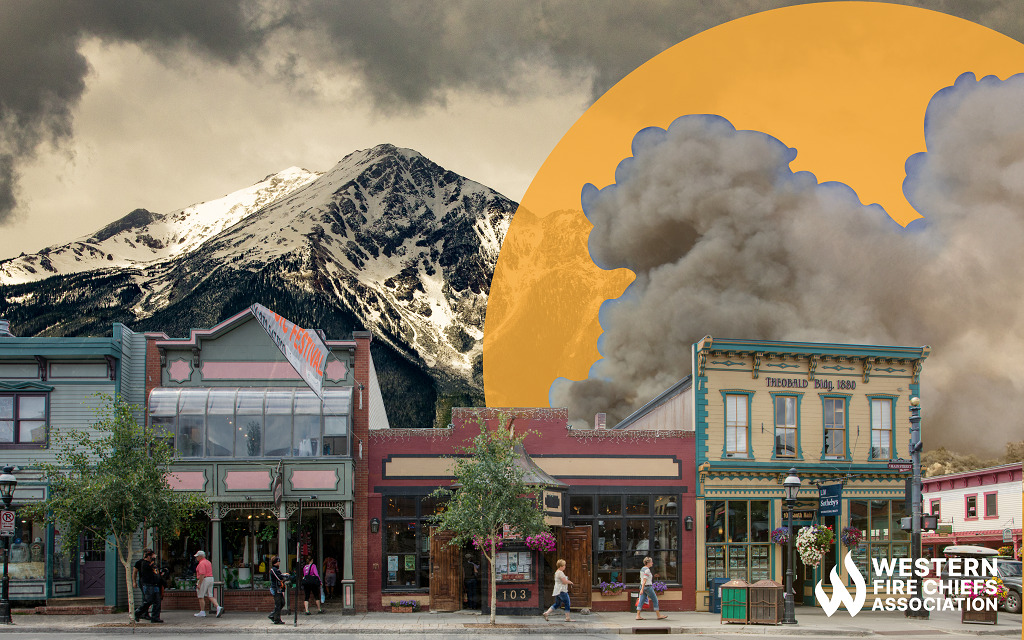 Colorado is known for its natural beauty. The state is famous for the Rocky Mountains that mark the Continental Divide, which separates watersheds that drain into the Pacific Ocean from river systems that drain into the Atlantic Ocean. As the population of Colorado rises and the state sees increasing droughts, however, wildfires are becoming a major concern. Learn about Colorado's wildfire season and the risks that residents may need to mitigate.
When is Colorado Fire Season?
Colorado's fire season typically lasts from May through September.1 While wildfire risk historically peaked during the summer, Colorado has experienced huge fires every month of the year, with increasing fire danger in winter.2
Risk Factors for Wildfires in Colorado
Drought
Ten days without precipitation can put regions of Colorado at risk of wildfire.3 The effect of climate change is also expected to reduce Colorado's spring snowpack levels. Snowpack stores water throughout the cold months and releases water during snowmelt.4 Climate change may cause earlier snowmelt and runoff in Colorado, and potentially lower runoff overall. This will impact water resources for communities, agriculture, and native plant life.5
Weather
High winds in Colorado, especially during the winter, can fan fires sparked by lightning strikes or human activity. Unpredictable winter winds are caused by air pressure differences or by Chinook winds developing in the mountains. The Rocky Mountains create strong wind currents that blow west as the Santa Ana winds or east as Chinook winds.6 These winds can blow at 60-100 miles per hour and have pushed wildfires to a dangerous size in minutes.
Fuel
Summer rains reduce immediate fire risks in Colorado, but they also help vegetation grow throughout the state. As these plants dry out in winter, they become potential fuel for wildfires.3 This increases Colorado's wildfire risk during cold months. The Western states also focused on fire suppression practices throughout the 20th century, which led to denser, continuous forests in Colorado. These forest structures often spark crown fires that spread from treetop to treetop, which are difficult to fight.7
Human Activity
Nearly 90% of wildfires are started by humans.8 Residents of Colorado should avoid burning debris on windy days, monitor any campfire until it is completely out, and keep fire extinguishing tools ready to reduce wildfire risk. Smokers should dispose of matches, lighters, and cigarette butts responsibly. There are also burn bans in effect during times when wildfire danger is particularly high, and Colorado residents are prohibited from using fireworks during fire season.9
How Wildfire Season in Colorado is Changing
As climate change increases temperatures and decreases humidity in Colorado, wildfire risk rises.10 Based on statewide meteorological data analyzed by the National Oceanic and Atmospheric Administration (NOAA), Colorado's climate has warmed by about 2°F over the past 30 years. Periodic warmer, drier conditions during this time have raised wildfire intensity.5 The drought conditions that cause large wildfires are expected to increase in the northeast and decrease in the southwest areas of the state.7
According to data collected by the Rocky Mountain Area Coordination Center (RMACC) between 2011-2020, Colorado reports an average of 5,618 wildfires each year, and approximately 237,500 acres burn annually.3 Colorado's growing population, expanding wildland-urban interface, and rising temperatures increase the risk of wildfire damage in communities. Homes and businesses are being built on lands that historically had regular wildfires. Land managers and property owners must work together to adapt properties so that firefighters can safely protect structures while allowing fire to positively impact the local ecosystem.11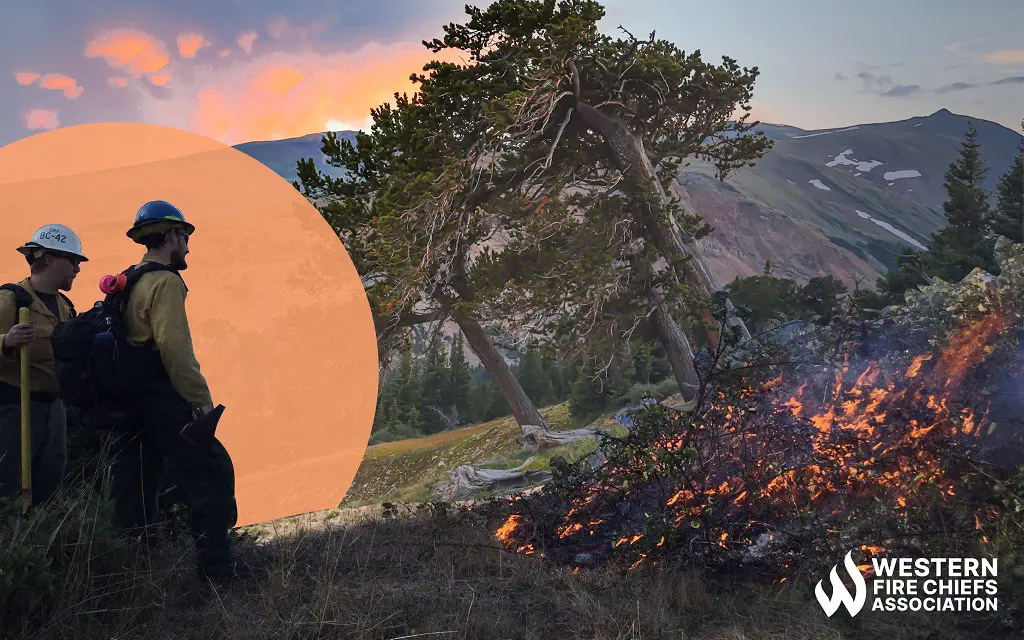 Recent Colorado Wildfires
The top 10 biggest fires in Colorado's history have all taken place since 2002.5 The largest fire ever was the Cameron Peak Fire, which burned over 200,000 acres in the Arapaho and Roosevelt National forests and Rocky Mountain National Park during the devastating 2020 fire season.12 The 2022 Marshall Fire was the most destructive Colorado fire in terms of property damage, burning 1,084 homes during the three days it was active.13 Below are recent major wildfires in Colorado.
Gageby Creek Fire (2023)
Start Date: 4/19/2023
Location: Bent County
Acres Burned: 4,600
Cause: Unknown
403 Fire (2023)
Start Date: 3/31/2023
Location: Park County
Acres Burned: 1,215
Cause: Unknown
Marshall Fire (2022)
Start Date: 12/30/2021
Location: Boulder County
Acres Burned: 6,200
Cause: Unknown
Morgan Creek Fire (2021)
Start Date: 7/10/2021
Location: Routt County
Acres Burned: 7,586
Cause: Lightning
Oil Springs Fire (2021)
Start Date: 6/18/2021
Location: Rio Blanco County
Acres Burned: 12,613
Cause: Lightning
East Troublesome Fire (2020)14
Start Date: 10/14/2020
Location: Grand and Larimer Counties
Acres Burned: 193,812
Cause: Unknown
Mullen Fire (2020)
Start Date: 9/17/2020
Location: Originated in Wyoming, moved into Jackson County, CO
Acres Burned: 176,878
Cause: Unknown
Middle Fork Fire (2020)
Start Date: 9/6/2020
Location: Routt and Jackson Counties
Acres Burned: 20,517
Cause: Lightning
Williams Fork Fire (2020)
Start Date: 8/14/2020
Location: Grand County
Acres Burned: 14,833
Cause: Human
Cameron Peak Fire (2020)
Start Date: 8/13/2020
Location: Larimer County
Acres Burned: 208,913
Cause: Unknown
Grizzly Creek Fire (2020)
Start Date: 8/10/2020
Location: Garfield and Eagle Counties
Acres Burned: 32,631
Cause: Human
Pine Gulch Fire (2020)
Start Date: 7/31/2020
Location: Mesa and Garfield Counties
Acres Burned: 139,007
Cause: Lightning
Historical Colorado Wildfire Trends
Fire years in Colorado are historically associated with regional drought conditions. The west side of the Continental Divide had fewer, larger fires due to more frequent and severe droughts. Northwestern Colorado's lodgepole pine forests also experienced major fires during dry conditions. A study of recent fire trends found that Colorado fires are moving northward. There are growing hotspots near Grand Junction and the central north area of the state. The latter hotspot may expand into Rocky Mountain National Park in future fire seasons and threaten populated areas.7
Colorado Wildfire Resources
Utilize WFCA's Fire Map to search for the status of an active wildfire in Colorado. Users can zoom in and select each individual fire to get instant access to the latest published information.
Sources
Related Article