As a wrap up to 2020, the Wildfire Initiative, a program of the Western Fire Chiefs Association, announced the generous donation of $150,000 made by FM Global to help with immediate relief and long-term support of the fire service responding to wildfires across Washington, Oregon, and California. Jeff Johnson, WFCA CEO, expressed gratitude for the generosity of this organization and noted that WFCA and the Wildfire Initiative are looking forward to years of collaboration in fighting the catastrophic wildfire problems.
Recognizing that the affected states are in the best position to allocate the funds, FM Global requested that WFCA and the Wildfire Initiative suggest categories of use ranging from firefighter safety equipment, strategic planning for prevention, notification and evacuation, research and development, infrastructure, and community protection and education.  The states are working hard to determine the best use of the funds.
When Brainerd Fire Department leaders wanted to upgrade their fire apparatus, they turned to the Sutphen Corporation and its contract with Sourcewell. Brainerd Fire Chief Tim Holmes said his department has utilized Sourcewell contracts in the past for a variety of purchases; however, this was the first fire truck purchased off a competitively-awarded contract.
"In my opinion, going through the bid process, you're not always comparing apples to apples," Holmes said. "With contract purchasing, all that's already laid out. You don't have to go out to bid, it saves a ton of time." And through FireRescue GPO, Sourcewell financially supports fire chiefs associations throughout the country.
Watch the video below to learn more.
Considering the challenges of 2020, the Daily Dispatch Team finished out the year strong. During December, we saw some of the highest click-through rates on news articles ever for the DD. Additionally, we were able to make an investment in the newsletter by expanding column options to now include content from fire chief associations, sponsors, guest columnists and legislative experts. These new columns will enable us to provide additional and targeted content relevant to our subscribers. In November, we launched Key the Mic, our new podcast about innovators in the fire service. Our DD readers were the first to hear about the new podcast through the newsletter. Since launching, we've released three episodes and have another three in production. The DD newsletter will remain the primary means for release of new podcast episodes with follow-up through WFCA's social media channels.
Top 4 Most Clicked Stories
Similar to most news organizations, the Daily Dispatch tracks clicks to gauge interest and identify the types of stories that catch our readers' attention. We know our readers especially enjoy articles that include multimedia such as video and photos. We hope you enjoy revisiting the most clicked stories from this quarter.
#2
Former Long Island Firefighter Develops Firehose Fitness Tool, Wins Big on 'Shark Tank'
SOURCE: WABC-TV ABC 7 NEW YORK
Support our work by subscribing your department to the Daily Dispatch. Connect with our team and we will take care of it for you!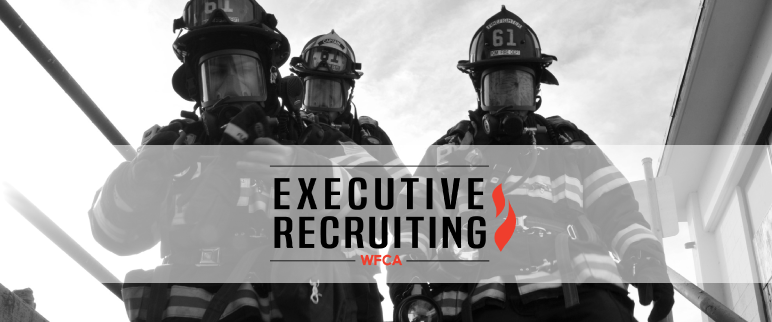 There are exciting opportunities on the horizon, be sure to sign-up for our newsletter for the latest and greatest! Interested in joining our Talent Network? Visit our website and submit your information to be considered for a future opportunity.