How to Become a Volunteer Firefighter
Published:September 12, 2023
Edited:November 8, 2023
Discover how you can make a difference and become a volunteer firefighter. Learn about the process, training, and ways to join the frontlines with guidance from the WFCA.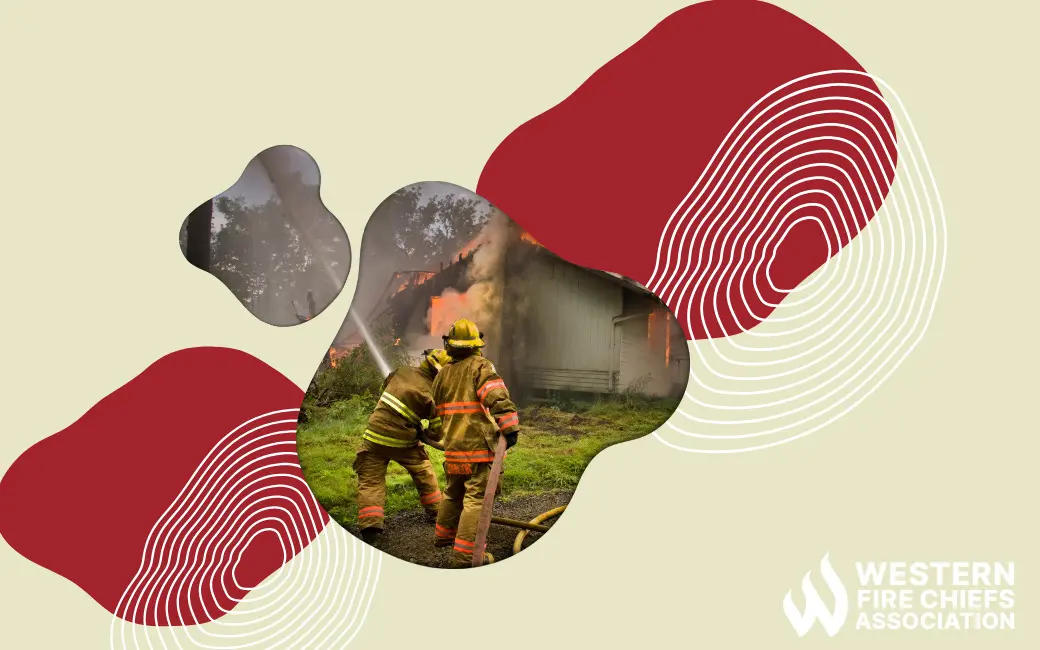 Volunteer firefighters represent 69% of the U.S. fire service and provide crucial support and assistance in responding to emergencies and protecting communities.1 Volunteers help augment the capabilities of the fire department by offering their time, skills, and dedication without expecting financial compensation. Volunteer firefighters play a vital role in ensuring a prompt and effective response to fires, accidents, and other emergencies, especially in areas where resources may be limited. Their commitment and willingness to serve help save lives, protect property, and enhance public safety.2
What is a Volunteer Firefighter?
Volunteer firefighters are often members of the communities they serve, making the slogan "neighbors helping neighbors" a common and fitting motto for many volunteer fire departments.3 It's common for volunteer firefighters to have diverse backgrounds. They may include retired firefighters, individuals with daytime jobs, or even those seeking to gain experience to become a career firefighter. Volunteers are expected to have the same knowledge and training as a career firefighter and typically work out of volunteer fire stations and respond to both structure fires and wildland fires, as well as medical emergencies.4
How to Get Your Red Card for Wildland Firefighting
Obtaining your red card, also known as the Incident Qualification Card (IQC), for wildland firefighting entails completing a combination of classroom training, field exercise, and a physical fitness test. Follow this guide to get started in earning your red card:
Contact your local fire department or forestry agency to express your interest in becoming a wildland firefighter.
Enroll in a training program such as the Wildland Firefighter Academy or similar courses offered by firefighting agencies.
Complete the required training modules, which typically cover topics like fire behavior, safety, equipment operation, and suppression techniques.
Pass the physical fitness test, which assesses your ability to perform physically demanding tasks in challenging environments.
Obtain the necessary certifications, such as CPR and first aid.
Participate in field exercises and practical training to gain hands-on experience in wildfire suppression.
Once you have completed the training and meet all the requirements, you can apply for your red card. The red card certifies that you are qualified and prepared to fight wildland fires. In order to keep your red card current, yearly training is required. Remember to check with your local fire department or forestry agency for specific requirements and any additional steps needed in your area.5
How to Become a Volunteer Firefighter
To become a volunteer firefighter at a fire station, first consider the commitment of being a volunteer firefighter. Once you are confident you have the time and ability for the demands of the job follow these steps:
Research fire departments in your area that accept volunteer firefighters and express your interest in volunteering. Inquire about any specific requirements or qualifications needed to become a volunteer firefighter.
Complete the application process, this includes turning in any necessary paperwork.
Pass the background check which entails an interview process on why you want to be a volunteer firefighter. Physical exams, medical evaluation, and a drug test are typically included in this step.
If accepted, attend training to learn and build the skills to be a volunteer firefighter.
Remember, each fire department may have its own set of requirements, so it's important to reach out to your local fire department for the most accurate and up-to-date information.6
Volunteer Firefighting Resources
Sources
Related Article