Washington Fire Season: In-Depth Guide
Published:March 1, 2023
Edited:November 3, 2023
Explore details regarding the Washington fire season from the Western Fire Chiefs Association (WFCA). Learn when is it, how long it lasts, risk factors and more.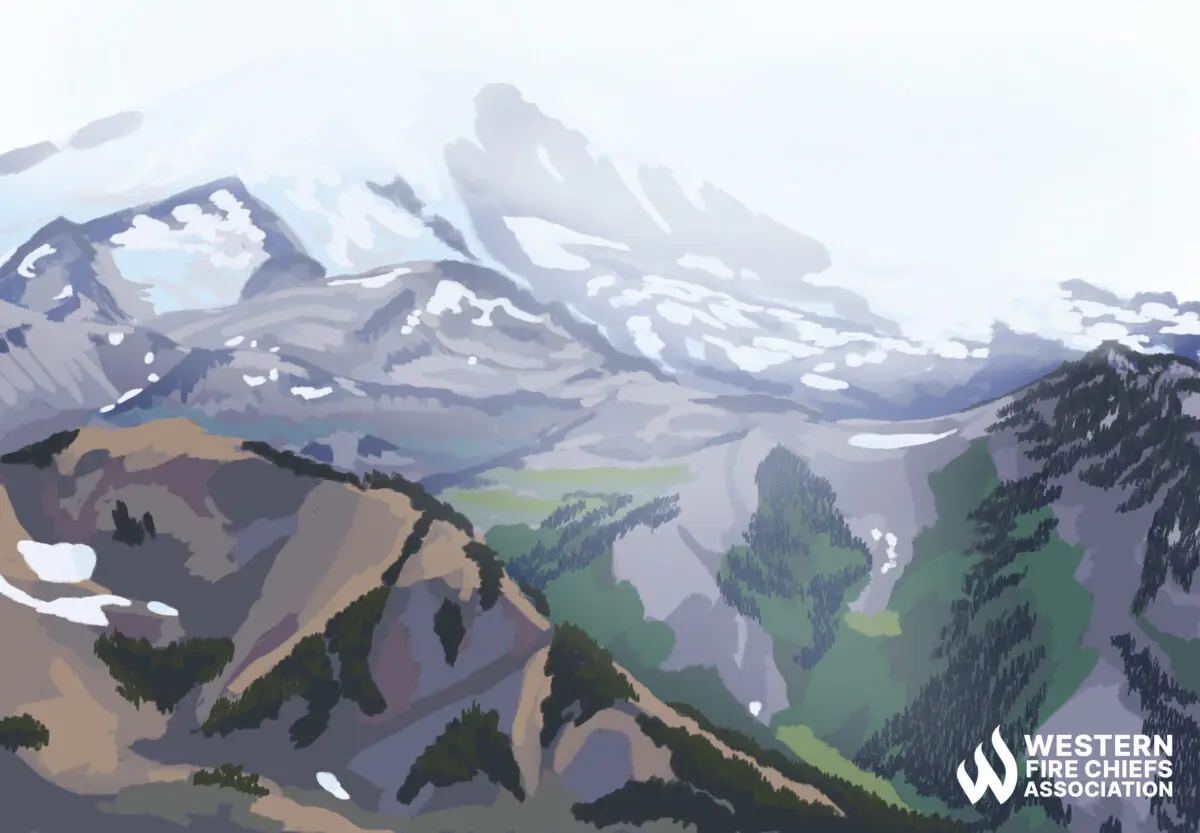 When is Washington's Fire Season?
Wildfire season in Washington typically starts in May and ends in October.1 Late rains in spring or early rains in fall can shorten the season. Wildfires can happen any time of the year, depending on weather conditions and human impact.
In a typical year, the Washington Department of Natural Resources (DNR) fights roughly 900 wildland fires across the state, with approximately 70% occurring in Eastern Washington. Most of these wildfires are small, but any wildfire, under the right conditions, can spread to consume hundreds of thousands of acres.2
Risk Factors for Wildfires in Washington
Drought
Climate change is raising temperatures in Washington and reducing humidity throughout the state. This change is expected to extend Washington's fire season in future years and contribute to increased fire events.3
Weather
Long stretches of dry weather and low humidity create conditions where wildfire risk is high. Wildfires often start when lightning strikes dry grass in rangeland. High winds spread wildfire faster and can contribute to the dry conditions that make wildfire risk even higher.
Human Activity
Nearly 90% of wildfires are started by humans. Four common reasons for wildfire ignition include: unattended campfires, fallen power lines, sparks from dragging materials on cars or trailers, and vehicle crashes. To reduce these risks, Washington residents and visitors are prohibited from using fireworks, incendiary/tracer ammunition, and exploding targets during fire season, and are asked to carry fire extinguishing supplies and maintain their vehicles and trailers to prevent sparks.1
How Wildfire Season in Washington is Changing?
Historically, Washington's Indigenous peoples maintained forested areas with regular burns to clear vegetation, build drought-resistant forests, and prevent insect and pest outbreaks. Wildfires ignited by lightning also cleared flammable debris from areas throughout the state at regular intervals during the year.
Wildfire suppression between 1950-2000 led to overgrown forests and wildland and increasing wildfire intensity in Washington state. Recently, large areas of Washington have been significantly affected by a fire. The total area burned between 2000-2020 (5.6 million acres over 20 years)5 is more typical of historical fire regimes, though many of these wildfires were not as controlled as the prescribed burns that keep Washington's wildland clear of fuel buildup.6
Recent Washington Wildfires
The largest single fire in Washington during the 21st century was the Carlton Complex Fire. The fire was started in 2014 by lightning strikes in North Central Washington's Okanogan County, and it burned 256,108 acres.7
Recent simultaneous wildfires, called complex fires when they burn close together, have collectively surpassed this level of devastation and strongly affected Washington's forests, rangeland, air quality, and communities throughout the Pacific Northwest. Below is a list of recent major wildfires in Washington State.
Nakia Creek Fire (2022)8
Start Date: 10/9/2022
Location: Clark County
Acres Burned: 1,918
Cause: Human (under investigation)
Bolt Creek Fire (2022)9
Start Date: 9/10/2022
Location: King County
Acres Burned: 14,766
Cause: Human (under investigation)
Schneider Springs Fire (2021)10
Start Date: 8/4/2021
Location: Yakima County
Acres Burned: 107,322
Cause: Lightning
Lick Creek (Dry Gulch) Fire (2021)11
Start Date: 7/7/2021
Location: Lincoln County
Acres Burned: 80,421
Cause: Lightning
Whitney Fire (2020)
Start Date: 9/7/2020
Location: Lincoln County
Acres Burned: 127,430
Cause: Human (downed power lines)
Labor Day Fires
(including Cold Springs Canyon and Pearl Hill fires) (2020)
Start Date: 9/7/2020
Location: Okanogan/Douglas Counties
Acres Burned: 413,835
Cause: Human (downed power lines)
Williams Flats Fire (2019)
Start Date: 8/2/2019
Location: Ferry County
Acres Burned: 44,378
Cause: Lightning
Grass Valley Fire (2018)
Start Date: 8/11/2018
Location: Douglas County
Acres Burned: 76,868
Cause: Unknown
Boylston Fire (2018)
Start Date: 7/19/2018
Location: Yakima County
Acres Burned: 71,694
Cause: Human
Norse Peak Fire (2017)12
Start Date: 8/11/2017
Location: Yakima County
Acres Burned: 52,062
Cause: Lightning
Diamond Creek Fire (2017)
Start Date: 7/23/2017
Location: Okanogan County
Acres Burned: 127,785
Cause: Human (improperly extinguished campfire)
Range 12 Fire (2016)
Start Date: 7/30/2016
Location: Yakima County
Acres Burned: 177,210
Cause: Human (Army training exercise with live tracer rounds)
Okanogan Complex Fire (2015)
Start Date: 8/15/2015
Location: Okanogan County
Acres Burned: 304,782
Cause: Five separate wildfires caused by lightning strikes
Washington Wildfire Trends
Washington forests have seen combustible fuel dramatically increase due to wildfire restrictions between 1950 and 2000. Many state organizations and researchers, including Washington's DNR, are now working to employ wildfire mitigation strategies.3
Some tactics they use include:
Controlled burns during spring and fall1
Thinning brush
Pruning trees and shrubs on public lands
Removing dying trees from public forests
State legislation in 2021 funded upgrades to Washington's wildfire response. Newly purchased equipment included 16 bulldozers, four excavators, and two airplanes. The Kodiak multi-mission planes replaced Washington's previous firefighting and scouting aircraft, which were Vietnam War-era helicopters.3
Washington receives wildfire protection services and firefighting from federal, state, county, city, and private agencies, and private timber companies.2 In previous years, the DNR had roughly 40 full-time firefighters, but was able to support 100 additional full-time firefighters in 2022.13
Updated fire equipment and speedier response times, as well as crucial forest health programs, have decreased the impact of recent fire seasons in Washington. Residents can do their part to help prevent wildfires and to protect their homes from fire by staying informed about Washington's burn bans, current wildfires in their area, and fire safety practices.
Washington Wildfire Resources
Utilize WFCA's Fire Map to search for the status of an active wildfire in Oregon. Users can zoom in and select each individual fire to get instant access to the latest published information.
Sources
Related Articles