Oregon Fire Season: In-Depth Guide
Explore details regarding the Oregon fire season from the Western Fire Chiefs Association (WFCA). Learn when is it, how long it lasts, risk factors and more.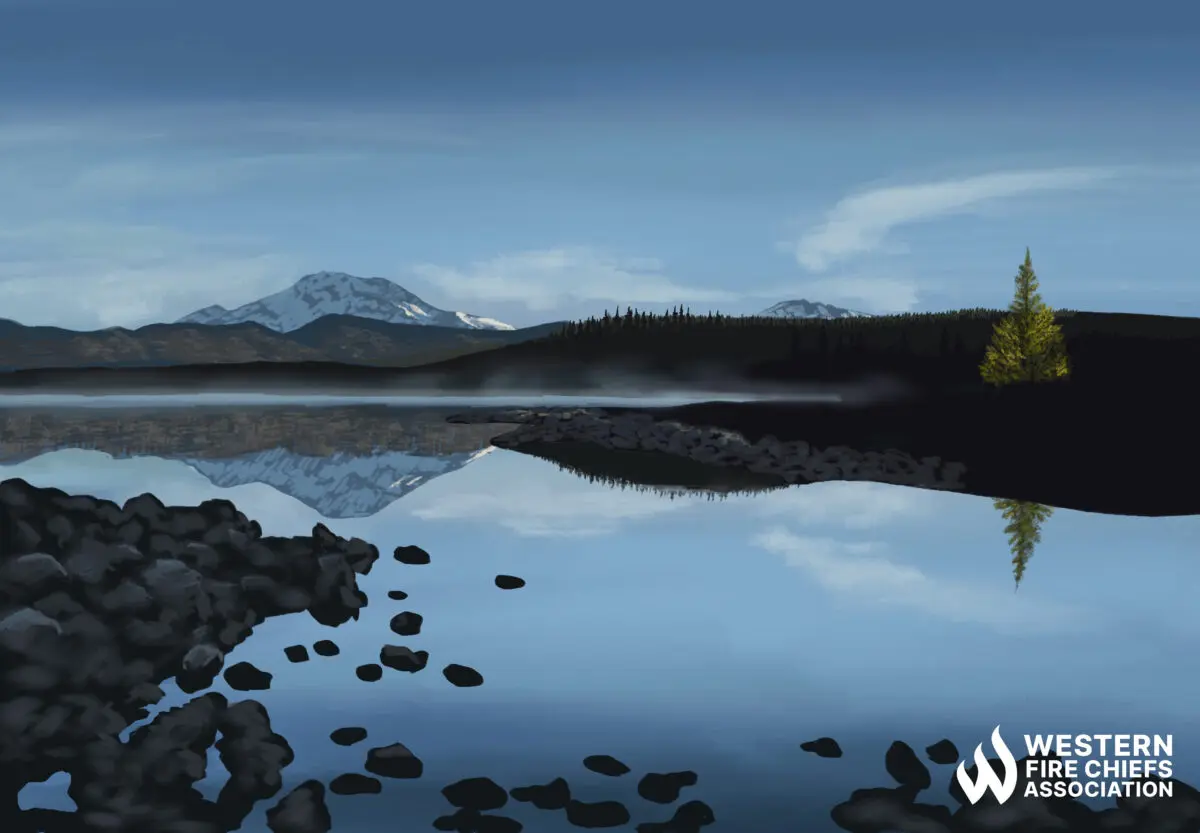 When is Oregon's Fire Season?
Wildfire season in Oregon typically starts in mid-May and ends with the first rains, usually in late September.1 Droughts, snowpacks, and local weather conditions affect how long Oregon's fire season lasts, especially in Southwest and Eastern Oregon.
Risk Factors for Oregon Wildfires
During the peak fire period in July through early September, wildfires in Oregon typically start by natural causes, usually lightning. The early and late parts of fire season often see human-caused fires.2 Wildfires can start in the middle of winter, and there is often a small increase in new fires when Oregon's deer hunting season begins in October, but the dry conditions in summer make wildfires particularly dangerous.3
Climate change is also affecting Oregon's temperature and relative humidity. This change is expected to extend Oregon's fire seasons and contribute to more severe fire weather in the Western Cascade mountains. This will result in larger, more frequent fires.4
Beyond the risk to human life and property, wildfires destroy animal habitats, timberland, and the scenic vistas that beautify Oregon. Fires also can destroy watersheds that channel Oregon's rainfall into creeks, rivers, reservoirs, and the ocean. This can lead to floods during the rainy season and affect residents' access to clean water.2
How is Oregon Wildfire Season Changing?
Historically, Oregon had frequent fires from late spring until the wetter fall weather. The intensity of these fires would vary based on location, with smaller, more frequent fires consuming forest debris in Central, Southern, and Northeastern Oregon, and larger fires burning less often along the coast.5
Because of the past 100 years of wildfire suppression and an emphasis on preventing all forest fires, there is excessive fuel in Oregon forests now. Trees have grown much closer together than they did historically. This means that Oregon's fire season is growing in intensity. Fires spread more easily and can explode out of control quickly with an abundance of available fuel.
Climate change is also contributing to Oregon's increasing wildfire season. A study by Portland State University (PSU) students ran climate change projection simulations to see what effect different scenarios would have on Oregon's fire season. Projections showed that it could increase by 8-32 days over 30 years.4
With the rising frequency and size of fires in the state, Oregon forests are being cleared out extensively and tree cover is reduced. This leads to a decreased snowpack in areas that experienced a severe fire. Snowpack is essential for storing water in the Western United States, building up water stores in the winter, and releasing water during snowmelt in the spring and summer months.6 In areas already experiencing earlier snowmelt due to climate change, wildfire conditions further shift the melting period. The more exposed conditions in burned forests reduce the snowpack in burned areas and create earlier snowmelt conditions. These shifts affect water supply and flood risks throughout Oregon.7
Recent Oregon Wildfire Incidents
The largest fire in Oregon during the 21st century was the Long Draw Fire. The fire was started in 2012 by a lightning strike in Southeastern Oregon rangeland, and it burned 558,198 acres.8 There have been fires in recent years that came close to this level of devastation and strongly impacted Oregon's economy, infrastructure, and recreation. Below are some recent major wildfires in this state, according to the Oregon Department of Forestry.9
Double Creek Fire (2022)
Start Date: 8/24/2022
Location: Wallowa, Northeast Oregon Fire Protection District
Acres Burned: 171,312
Cause: Lightning
Cougar Peak Fire (2021)
Start Date: 9/7/2021
Location: Lakeview, Klamath-Lake Fire Protection District
Acres Burned: 91,730
Cause: Under investigation
Bootleg Fire (2021)
Start Date: 7/6/2021
Location: Klamath-Lake Fire Protection District
Acres Burned: 413,744
Cause: Lightning
Illinois Valley Support Fire (2020)
Start Date: 9/8/2020
Location: Grants Pass, Southwest Oregon Fire Protection District
Acres Burned: 152,270
Cause: Human (powerlines, under investigation)
Riverside (ODF) (2020)
Start Date: 9/8/2020
Location: Molalla, North Cascade Fire Protection District
Acres Burned: 138,054
Cause: Human (recreation, under investigation)
Archie Creek and Star Mountain Fires (2020)
Start Date: 9/8/2020
Location: Douglas County, Douglas Forest Protective Association
Acres Burned: 130,000
Cause: Under investigation
Holiday Farm Fire (2020)
Start Date: 9/7/2020
Location: Eastern Lane County, South Cascade Fire Protection District
Acres Burned: 173,393
Cause: Human (public utility, under investigation)
Lionshead Fire (2020)
Start Date: 8/16/2020
Location: Santiam, North Cascade Fire Protection District
Acres Burned: 204,469
Cause: Lightning
Beachie Creek Fire (2020)
Start Date: 8/16/2020
Location: Santiam, North Cascade Fire Protection District
Acres Burned: 193,566
Cause: Human (under investigation)
Klondike Fire (2018)
Start Date: 7/15/2018
Location: Gold Beach, Coos Forest Protective Association
Acres Burned: 175,258
Cause: Lightning
Eagle Creek Fire (2017)
Start Date: 9/2/2017
Location: Molalla, North Cascade Fire Protection District
Acres Burned: 48,831
Cause: Human (juveniles using fireworks)
Chetco Bar Fire (2017)
Start Date: 7/12/2017
Location: Gold Beach, Coos Forest Protective Association
Acres Burned: 190,590
Cause: Lightning
Historical Oregon Wildfire Trends
Oregon has a wide range of climates and diverse forests, and fire has always been a part of the ecosystem in the state. Frequent, low-intensity fires kept forests healthy and resilient in Central, Southern, and Northeastern Oregon, burning every 4-20 years. Wildfires in Western Oregon and along the Oregon Coast were rare, happening every 200-500 years, and were much more intense.5
Lightning started many of the smaller fires that cleared dry Oregon forests, and is a major cause of wildfires now, but Native peoples living in the area also used fires to promote ecosystem health in the following ways:
Reduce fuel build-up on the ground keep wide spacing between large, fire-resistant trees (e.g., Ponderosa pines and Douglas fir trees)
Cycle nutrients back into the soil
Decrease the impact of diseases and bugs on plants
Build out habitat for wildlife that thrives in more open forests
Because many dry forests have missed out on these frequent fires for the past 100 years, combustible fuel buildup has increased dramatically in Oregon forests.5 Many state organizations and researchers are now working to deliver wildfire risk mitigation strategies to regional managers and planners. These fire adaptation plans must balance land use management, fire suppression, and community preparedness.4
Sources
Related Article